Creating content is one thing. It is only part of the bigger picture. But will your content generate a lot of views?
Whether you are going to use the content you create for eCommerce, sales or education, and more, you got to be creating useful content or content that your customers are looking for. Sounds challenging? No worries, we are here to guide you every step of the way.
If you want to create effective content, among the things you can do is create content based on research questions that people are typing at, for instance, on Google. What is a research question? A research question refers to a specific inquiry to which the research seeks to provide a response to. For example, if customers are looking for remedies for flu, the research question could be, "What are the remedies for flu?"
If you create your content based on the questions that customers are asking, with no doubt, you can be able to produce content that will be consumed by many. Right now, things may look bleak. Because, how can you get started on this? There are actually tools that can help you with that, such as Topic Mojo.
Topic Mojo is capable of analyzing Google to discover every useful phrase or question people are asking around your keyword. This research question generator is what you need to discover what your customers are exactly searching, so you can create effective content for your eCommerce, sales, education, and so much more. It will make things easier for you. Let us jump right into our review.
What Is Topic Mojo All About?
Topic Mojo is regarded as "the most comprehensive research tool" available for various subjects. It is capable of gathering data from all around the World Wide Web, so you can create not just quality content, but also content that is compelling.
Its tools include the Topic Model, Question Finder, and Search Listener. These are powerful that can assist you in getting relevant and trending information on your desired topics.
Perfectly designed for in-depth topic research, Topic Mojo is an extremely effective tool that analyzes Google to discover all useful phrases and questions people are asking and searching around your keywords.
How does Topic Mojo do this? Well, it does this by fetching data from all over the Internet, ensuring its users get all the information they need. In this way, you can be able to promote your product or produce content that fits what people really want to see or find.
You can never have too much information about what piques people's interests or what they are talking about in your niche.
Moreover, Topic Mojo has also been featured in various publications such as Digital Journal, Daily Herald, The Times, azcentral.com, and more.
Having such a comprehensive yet easy-to-use tool by your side, like Topic Mojo, is really an advantage.
What Features Can You Get From Topic Mojo?
Now that you have known the overview of Topic Mojo, let us proceed to the discussion centering on the best features you can enjoy while using this tool.
First is the Topic Model feature. This feature lets you create schemas or blueprints for products or brands so users are able to find more relevant information with regard to their searches.
The Topic Model feature also allows you to view interests by related topics and sub-region. It can also categorize data in terms of phrases, questions, comparisons, research, shopping, and alphabets, displaying data in easy-to-comprehend trees.
The next feature is Trends. This feature falls under the Topic Model feature, and it is a useful tool for users to better understand seasonal changes, or what people are interested in currently.
3. Related And Breakout Searches
On the other hand, the Related and Breakout Searches feature allows you to see related searches and breakout searches for your keyword. You need this feature so you know which ones work and which ones need further tweaking.
Meanwhile, Question Finder is a Topic Mojo feature that lets you see all the questions being asked by people on Quora, Reddit, and Google, about a specific subject, topic, or niche. From here, you can then be able to plot your content strategies based on the insights you find.
You can also use Topic Mojo to:
What is great about Topic Mojo is that you can get started using this tool without paying for anything. You can use Topic Mojo for free, and enjoy features such as five queries per month, search listening, live chat support, and so much more. However, the features you can access in the free tier are limited, and you cannot access features such as custom domain and priority support, among many others. To enjoy more features, you will need to purchase this software.
First and foremost, you can choose either to get billed monthly or yearly. For the yearly option, there is the Starter at $90 per year, and this is already a great option for startups, and small and mid-size enterprises.
If you own a brand and agency, the better option for you will be the Pro, which is at $39.50 per month, billed yearly.
The Starter and Pro options are also in the monthly tier. The Starter is at $10 per month, while the Pro is at $49.50 per month. To take a look at the features you can get in each of these options, you can head over to Topic Mojo's pricing page.
Top 3 Alternatives To Topic Mojo
In order to better help you with your decision regarding this tool, we are going to present some of the alternatives to Topic Mojo. Let's get to it.
Perhaps one of the most popular alternatives, if not the most popular alternative, to Topic Mojo is AnswerThePublic.
AnswerThePublic is a simple keyword search tool that allows marketers to get instant, raw search insights, direct from the minds of their customers. It is a tool capable of listening into autocomplete data from search engines such as Google, then quickly cranks out every useful phrase and question people are asking around your keyword.
It mostly provides almost the same things as Topic Mojo, but Topic Mojo still is more affordable when compared to AnswerThePublic.
Otherwise referred to as Surfer SEO, Surfer is a content intelligence tool that merges content creation, strategy, and optimization into one smooth process, helping content teams grow brands, organic traffic, and thereby, revenue.
Content, search engine optimization, and marketing specialists use Surfer to accelerate their digital marketing strategies. With Surfer's smart algorithms, you can find the best content opportunities, create a content strategy for the months ahead, and write compelling content based on data-driven guidelines.
Another alternative to Topic Mojo is Deap Market. This tool can provide structured search insights, directly from your customers. By getting access to search insights, you can research and find out what people want to know about a particular topic. Structured insights will help you discover new content ideas in a faster way, and ways more enjoyable.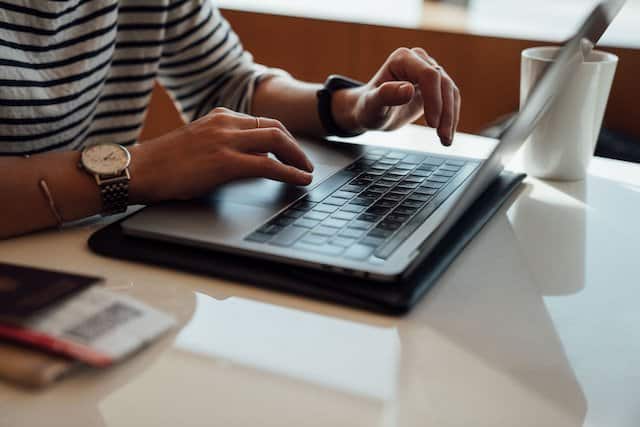 Most Searched Quora Questions
What Are Good Social Media Research Questions?
Research questions are questions that studies or research projects aim to answer. These questions often address issues or problems, which, through analysis and data interpretation, are answered in the study's conclusion. If you need the best content for your business, creating your content based on research questions is the best way to take if you want to produce content that are compelling.
For social media, some of the best research question examples include:
These are really interesting questions that will produce answers you can use for your content. And if you want to further narrow down the topics for your social media research, you can focus on any of these:
What Are Some Good Criminal Justice Research Topics?
Criminal justice is a very interesting topic to cover. You are sure to garner a lot of viewership and readership if you create content based on this. But to make sure your content will be compelling, you need to know the best research topics for this.
Some of the best criminal justice research topics include: Domestic Violence, Substance Abuse Prevention, Workplace Harassment, African American Bias In Investigation, and Identity Theft and Social Media.
I Want To Start Writing Blogs But Don't Know How To Do It. How Can I Start?
You said you want to start writing blogs? Well, you just made the right choice. Whether for your individual mileage online or for your business, blogs provide a lot of benefits. Blogging helps drive traffic to your website, enables you to better convert that traffic into leads, allows your business to establish authority in an industry, and helps your business grow and attract new customers in the months and years after the publication of your blogs.
Here are the steps on how you can get started writing blogs. First, you will have to choose a blogging platform. Second, you need to pick a hosting platform. Third, you must find the right niche. Fourth, you should choose the name of your blog and your domain. Fifth, you need to set up and design your blog.
Then, you can start brainstorming topics for your blog. Afterward, you can begin writing your first blog post. Then, you should also create an editorial calendar. After this, it is time to promote your blog, and there you have it, you can start making money through your blogs.
Is It Ok To Have A Blog Attached To My Freelance Writing Portfolio Site?
Yes, it is perfectly okay to have a blog attached to your freelance writing portfolio site, especially that doing this will let your potential clients see your writing style. Having a blog attached to your freelance writing portfolio site is also a way to get hired faster since many clients today want to see your writing samples, and better, if you have a blog to show them.
The Final Verdict On Topic Mojo
Creating content is just part of the bigger picture. Sure, you can create content that you think do impact, but are you certain it will be consumed by many? It takes time and practice to produce compelling content, and this will definitely be difficult if you do not have the right tools. Thus, you should invest in platforms like Topic Mojo.
Topic Mojo is a powerful SEO tool and research question generator that business owners and content creators must have. Topic Mojo makes it incredibly easier for websites to cover all the topics related to a keyword, showing Google that you have authority on the topic you create and the related industry.
Running out of content ideas? Fear not, Topic Mojo has the solution for you.