Dropshipping has dramatically changed the world of eCommerce forever. If you are looking for profitable strategies for your business and are not into dropshipping yet, it is time that you should, and discover the advantages that dropshipping can provide.
Why should you start implementing dropshipping for your business? Well, dropshipping has the power to open up more product opportunities. Retailers can offer a much more extensive range of products. Meaning to say, a small business that otherwise cannot offer so many options without storage can sell a broader selection. Dropshipping brings flexibilities to many aspects of a retail business in ways more than what you can imagine.
However, dropshipping will be very difficult if you do not have the right tools. For one, it can be tiring to look for the right products to sell from literally millions of products from platforms like AliExpress or Shopify, and added to this, the pressure of finding products that customers will really buy.
Not when you use the tool called Dropshipping.com. Dropshipping.com helps you find trending products on a daily basis, and not just winning products, but those with the highest dropshipping potential. This tool will resolve your biggest doubts about dropping, and answer your questions about it, such as, "Is dropshipping worth it?" Let us get to know Dropshipping.com a little bit better.
Dropshipping.com Overview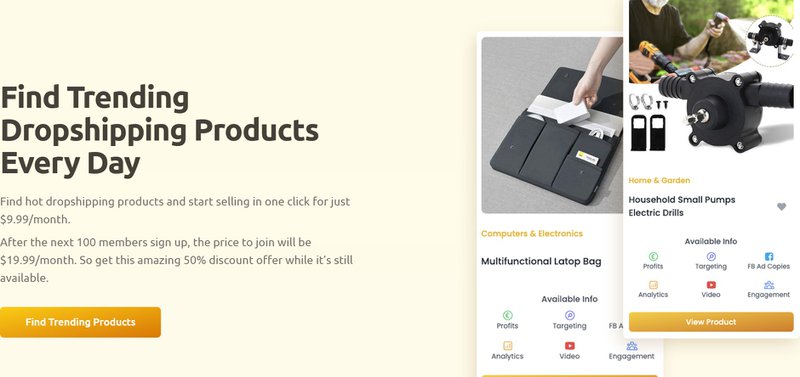 What is Dropshipping.com? Well, this is an online platform particularly designed to guide anybody who wants to start dropshipping, or even those who are pro dropshippers already. It is an all-in-one resource center that provides step-by-step guidance, as well as all the vital resources you need to start your dropshipping business, even from scratch.
And there are more to it than just this. With Dropshipping.com, you can access thousands of dropshipping lessons, various apps, and all the tools you need for dropshipping. It also provides step-by-step mentorship, and a community of business-minded individuals supporting you to learn, launch, and expand your dropshipping business, believe it or not, in less than a week.
So, typically, within a week, you learn how to select a niche, find suppliers, set up your store, and get customers. There are comprehensive lessons and extensive directories in each step.
For instance, Dropshipping.com offers a section filled with handpicked niches and industry trends so you can choose the most promising niche for your dropshipping business.
Likewise, it has large directories of dropshipping suppliers, eCommerce tools, products, and more resources to support you in your journey.
Aside from these lessons, many dropshippers also love its post-store launch branding and marketing lessons. Through Dropshipping.com's simplified learning modules and resourceful aura, it has successfully launched more than a thousand online stores, surpassing the million-dollar mark in profits.
Dropshipping.com Features
Now that you have learned what Dropshipping.com is in a nutshell, let us take a look at the features it offers. We begin with the first one, allowing you to browse dropshipping suppliers with fast shipping.
Search For Dropshipping Suppliers With Fast Shipping
Dropshipping.com has a dropshipping supplier director that encompasses the top distributors, wholesalers, and suppliers from the leading dropship niches offering exclusive brands, large product catalogs, and high-demand products. With 75 percent of its dropship suppliers based in the United States, Australia, or Europe, shipping is fast, reliable, and effortless.
Find The Perfect Dropshipping Products All In One Place
Search and find the best dropshipping products that you can sell to your customers online with Dropshipping.com's product directory. Access the biggest discounts on products from the largest worldwide suppliers. The discounts range from 30 to 40 percent on all products. With this, you can inspire your next winning dropshipping store.
Build And Optimize Your Store With Over 1,200 eCommerce Apps And Tools
With less the effort from you and with the guidance from Dropshipping.com's Ecom Apps Director, you can get your very own dropshipping store up and running in just a matter of days, so you can right away start making money and scale. Whether you are a beginner in this industry or have been offering products online for several years, Dropshipping.com has got the right apps for you categorized step-by-step. What more could you ask for?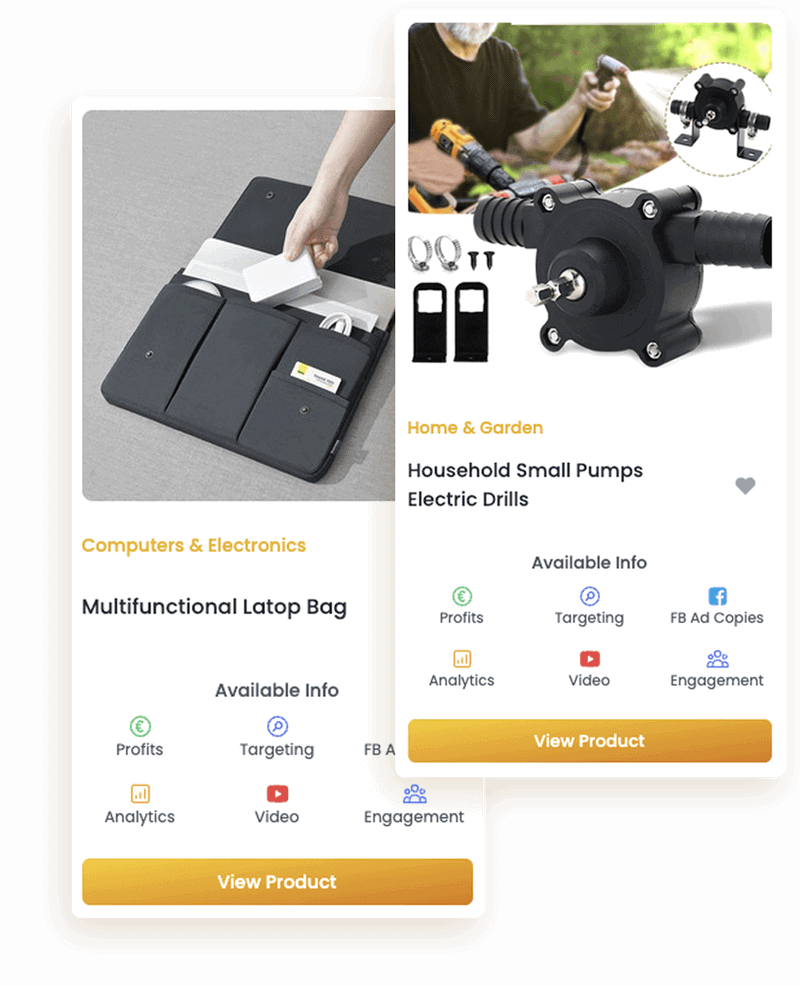 Aside from those, there are many other features to enjoy at Dropshipping.com. Read on.
Dropshipping.com offers two pricing options: Monthly and Yearly, the latter being the most popular. The Monthly option is $9.99 per month, with a free trial for three days. Meanwhile, the Yearly option is $87.97 per year, with a free trial for seven days. You can visit their official website to see the features you will get in each of the pricing tiers.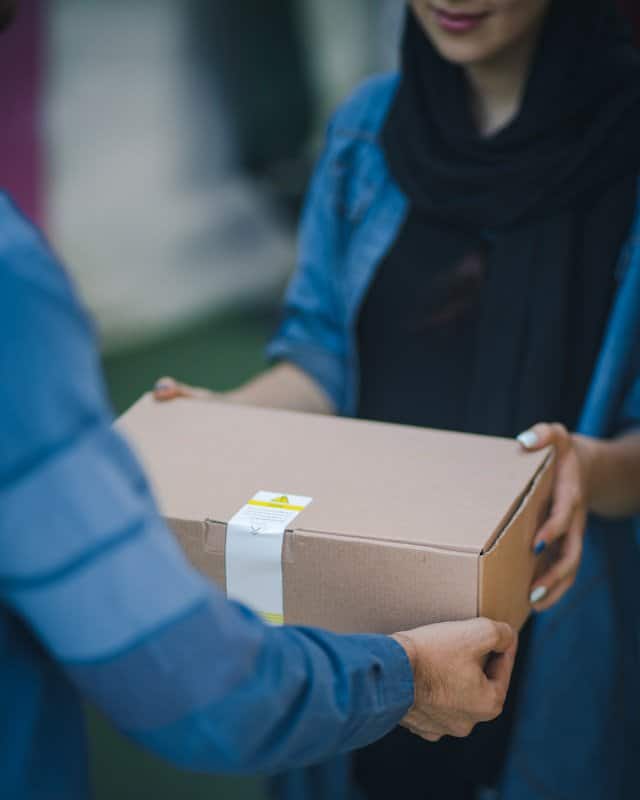 The Most Searched Quora Questions On Dropshipping Answered!
We've consulted Quora to find the most searched questions on dropshipping. We are going to answer them right now.
1. What Is Shopify? How Does Its Dropshipping Work?
Let us answer your questions bit by bit. First, let us begin with what Shopify is.
Well, Shopify is a subscription-based software that lets anybody set up an online store and sell their products. Store owners using Shopify can likewise sell in physical locations using Shopify POS, its point-of-sale app, and accompanying hardware. If you are a Shopify merchant with both an Internet and physical presence, your inventory and stock get synced so you can go ahead and manage your stores from just one account, on any device.
How does dropshipping Shopify work? To understand how Shopify dropshipping works, you must know the steps involved in the dropshipping process. The steps include, first, placing an order on your Shopify store. Then, you contacting your supplier. This is followed by you getting billed and paying for the services of your supplier. Finally, the supplier packages and ships the products directly to your customer.
In other words, Shopify's dropshipping works by having you select the products you wish to sell on your dropshipping Shopify store and have the supplier take care of the rest.
2. What Dropshipping Suppliers Are In The US?
Some of the best dropshipping suppliers in the United States are Sellvia, Wholesale2B, Spocket, Modalyst, and Salehoo. The list also includes Dropified, DropCommerce, Sunrise Wholesale, Worldwidebrands, Inventory Source, and Brybelly. If you are dropshipping around the United States, you should try any of these. They certainly will not fail you.
Dropshipping is a profitable business, and since it is mostly based on technology and the Internet, you can easily say you can jump right to it and succeed overnight. However, it does not work this way. There are several challenges that people involved in dropshipping must conquer, and one of these is finding good dropshipping products.
Why is this a challenge? Well, among the reasons why is because of high levels of competition. The ease with which a retailer can take full advantage of dropshipping means you are likely to come across substantial competition. Unless your business has an exclusive agreement with a supplier to dropship particular products, there is nothing stopping competitors from selling the same products you offer. Dropshipping.com helps you combat this challenge.
Dropshipping.com can narrow down your net profits by calculating all the costs, let you find out how the product is performing on social, let you get well-structured ad copies for your brand, analyze and display the five most important products about the product, let you target with the best-paid ads as supported by media buying experts, and let you gain access a unique product video for your first campaign.
Whether you are a beginner in the dropshipping industry or already a pro, Dropshipping.com will guide you every step of the way, so you can win in this business day by day.