When it comes to managing your online store, you got to play your cards very well. eBay is a promising e-Commerce platform for customers worldwide. There are several products available on this online store. Actually, you can say that it has got everything you are looking for in your shopping. Yes, it may look really great from the perspective of the buyer, but what about on the side of the seller?
As a smart eBay seller, you are in constant search for ways how you can improve your sales. Part of the challenge is competing with several other sellers to make your online store stand out. Also a challenge is the stress when it comes to product research. How much time do you spend looking for products to sell? Perhaps a lot. But that is before. We are going to end your dilemma right now.
Entrepreneurs are looking for software, such as dropshipping tools from a trusted developer when it comes to finding a good product for their online store. They take a look at specific features from the software best-sellers, such as automatic tracking, optimization, filter, and customer service, among many others. They also read rating and reviews to really make sure they are venturing into the right investment. But when it comes to the right tool for your eBay product research, you really do not have to look far and wide. Sometimes, the best tools are right in front of you.
Previously, we learned about a guide to eBay dropshipping. This time, we are going to touch on one of the hot products in the market today concerning eBay product research, plus more. Here is everything you need to know about product research software ZIK Analytics.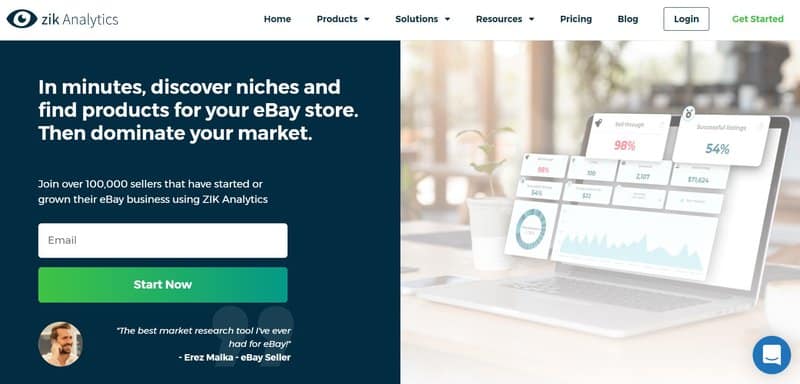 ZIK Analytics, An eBay Seller Search Tool That Takes Away The Guesswork From Your Product Research
ZIK Analytics is a leading e-Commerce software platform that offers a suite of tools to help eBay sellers find profitable items to sell, then sell these items quickly by ranking these products on the first page.
Since 2016, ZIK Analytics has helped hundreds and thousands of entrepreneurs like you to start and grow their eBay business. Whether you are a reseller, wholesale, or dropshipper, ZIK Analytics has all the tools you need to start selling on eBay.
The focus of this review is the software's eBay seller search, but it also has many other tools, including:
Each day, the software helps more than 5,000 eBay sellers to launch, grow, and build the online business of their dreams. Aside from this, it also helps them get the freedom and flexibility to work on their own terms. Users of this tool are able to enjoy more time with their friends and family, they have more ability to explore the world, or to build the lifestyle they've always desired.
This tool was founded by a former eBay seller who knows firsthand that the number one challenge for sellers is finding profitable items to sell. The tools they have developed allow its users to save more time, make more money, and confidently list eBay products knowing these items are in high demand.
It is also available as an app, so you can use this software even while on the go. Moreover, it also has an integration with many other eCommerce tools for your enterprise, such as AutoDS and so much more.
Software Features: Win In Your eBay Business, Boost Your Sales With Zikanalytics, And Dominate The E-Commerce Marketplace
1. Search Tool For Competitive Research
The software's competitive research tool provides unique insights into the performance metrics of your competitors, other eBay sellers. This tool presents users with the strategies of the competitors, giving them greater insights into the kinds of products being sold well on eBay. Moreover, it ensures they are always updated with the current trends in marketing.
2. Product Research Tools
With this software's product research tool, sellers can perform a detailed analysis of all products currently on eBay so they can see if they are potentially profitable opportunities. This tool lets sellers see how fast an item is sold, the number of its competitors, how high the average selling price is, and what percent of eBay ads are triumphant, among many others, in just a few clicks.
Using this securities analysis tool, sellers can view a list of both general and long-tail keywords that assist in efficiently titling items, so they rank higher in eBay search results.
This tool also displays the number of sales ads generate using the chosen keyword, as well as the number of competitors using the keyword, so these sellers can find out which keywords are optimal for their listings.
4. Category Research Tool
With this category search, sellers can scroll through the niches and categories of the best-selling items in a simplified way. Using market research data, sellers can analyze further the revenue potential of each niche with the use of different statistics, such as the total revenue of the online marketplace or the latest revenue trends.
On the other hand, this feature helps sellers reach their sales targets and monitor their store performance as it displays a graphic view of their sales for the last 30 days.
With this tracking system, dropshippers can also find out when to list the items to garner the best results. Additionally, they can also make use of a new page that presents the items in their store so they can find out where to look for other items. How amazing, right?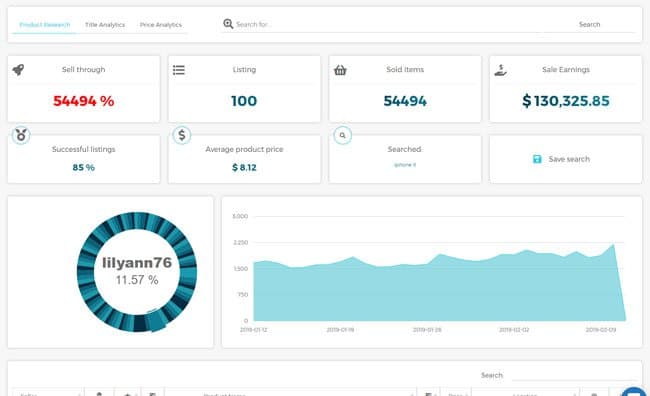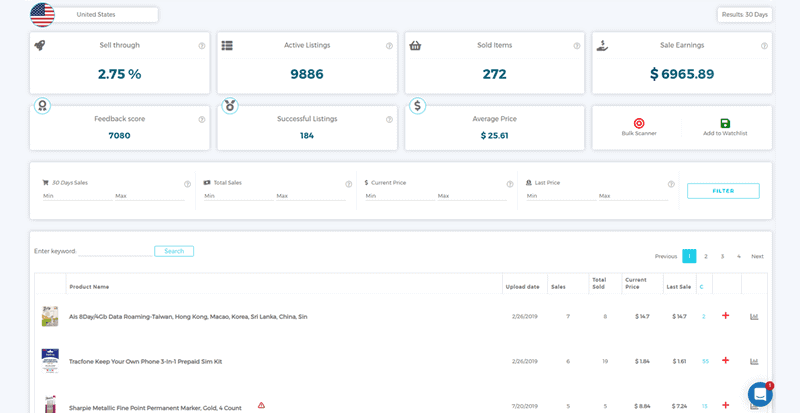 Alternatives To This Tool And Software
Now that you have learned its overview and some of its features, further expand your reach by learning about some of its alternatives.
WooCommerce is also a promising platform when you want to grow your business. You can install this plugin for free, so you can transform your WordPress site into an online store.
Furthermore, with this plugin, you can add robust e-Commerce functionalities to WordPress, which are already trusted by many netizens. Those who wish complete command over their online shop, from its speed and marketing to its product tabs and button styles, you should choose WooCommerce.
When you start receiving a regular flow of orders in your dropshipping store, it is only wise to begin sourcing items to ensure you never run out of stock for your customers. Another website that can fulfill these needs is CJDropshipping. It provides print-on-demand services as part of its all-inclusive dropshipping approach. This makes it possible for designers to sell their distinctive creations to consumers.
Spocket is also another powerful dropshipping platform capable of facilitating communication with wholesalers worldwide. It is a promising dropshipping solution for stores that value fast and simple fulfillment, thanks to its wide range of suppliers based in the United States and Europe.
Instead of constantly searching for and importing products from marketplaces, this links people up with the best dropshipping suppliers across Europe and the United States.
With the free edition of DSM Tool, you can import up to 25 listings from one supplier network. This tool is compatible with online shops hosted on both eBay and Shopify.
This platform could be what you are looking for if you are using any of these services and do not have a big inventory to list. DSM Tool is a cutting-edge dropshipping program that provides vendors access to a wide pool of wholesalers from which they can choose to dropship their items.
Now That You Have Learned From This Tool Review, Here Are Questions And Answers From Quora
1. How Do You Find Top eBay Sellers?
Finding top eBay sellers may sound like a hard-to-conquer challenge, but it is actually not if you know the ways.
Note: If you do not know the seller's ID, you can search for it by selling a product that you know the seller has in their store. The seller's name will be on the page's right side under "Seller Information." Select the name to redirect you to a page that will display all the items the seller has available for purchase.
2. How Complicated Is It to Set Up An eBay Account And Start Selling Stuff?
If you are not focused on your goals, starting to sell stuff on eBay can get as complicated. But actually, it is not.
Here are the steps on how you can start selling products on eBay. First, create your account. Then, learn the basics, such as the listing types, the costs or feels, the selling policies, and the limitations. Then, you will have to fill out your profile. Afterward, you will need to set up your store policies.
After doing those, it is time to choose profitable products to sell on eBay. Product research is never going to be difficult if you have tools like ZIK Analytics. Then, you will create and optimize your listings. Those are basically it.
3. How Do I Become A Seller On eBay?
Technically speaking, to become a seller on eBay, you will have to create an account, just like joining Facebook. It is quite easy. First, you choose whether you will create a Personal or Business account. Then, you fill out the registration form and click Create account. Or, you can sign up using your Facebook, Google or Apple account. Afterward, you will need to verify your account. Then, voila. You will be automatically redirected to My eBay and you can already start selling your stuff. Also, it is an important practice to always read articles about eBay selling so you are always informed and knowledgeable.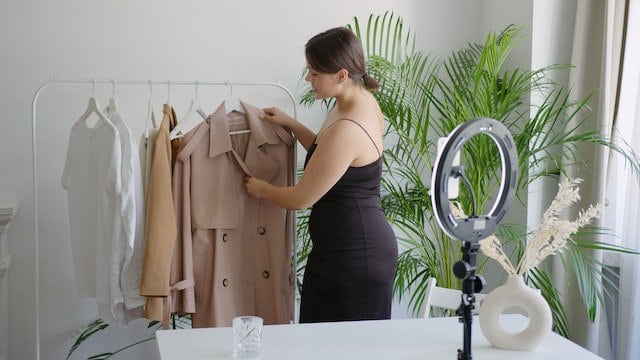 Is ZIK Analytics A Good Software For Your Business?: The Verdict
Before we end our review, you got to know the many benefits of this program. This program lets you quickly find millions of hot and profitable products to sell. Truly, you do not need to look any further.
Not only this, but it also lets you learn from other providers who dominate the market. This also allows you to discover the top-selling article categories, and outrank your competition in the search results.
So what are you waiting for? Automate today with this impressive eBay analytics tools. Want to garner success on eBay? ZIK Analytics is a tool to make you a success. Thus, we recommend ZIK to anyone looking to take away the stresses from eBay product research. We hope you learned from this review. If you have any questions on concerns, feel free to message us.