Draftpage, Cute Website Builder 10-Minute Setup
How would you like to get started on building a website right now? Whether you want to create a professional or fun site or a complete portfolio of work, you can now get started in minutes. No need to be a web design expert.
You'll get everything you need to build a professional-looking website in less than 10 minutes including an easy-to-use website builder.
If you're looking to create a website, but don't have the time or technical know-how to do it yourself, then you'll definitely want to check out this amazing Cute Website Builder, Draftpage.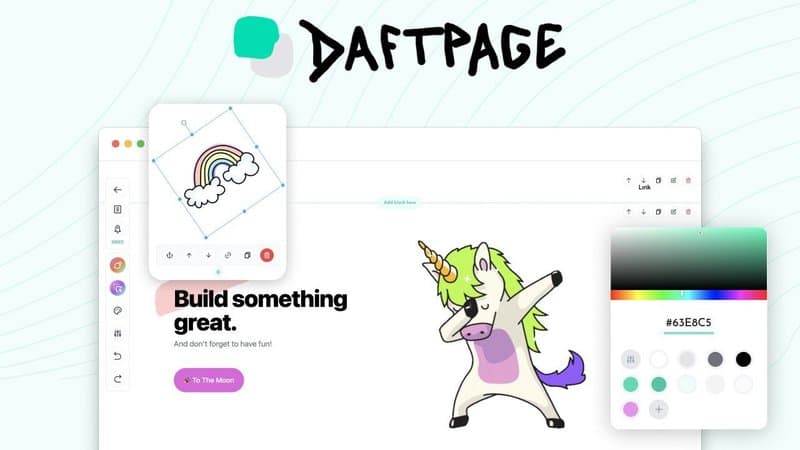 How to create a good-looking website?
Today, a company's website is one of the most important marketing tools it has. This means that your site needs to be clean, attractive, and simple to navigate. You also need to ensure that your site looks good across all devices.
A creative website is a website that engages the visitor and draws them in to read. In the past, this meant something like a website with fancy graphics. Today, a creative website can be a site that incorporates elements of other media into a cohesive whole. With Draftpage, there are unique tools you can make your site aesthetic and creative.
Switching to Dark Theme from Light one-click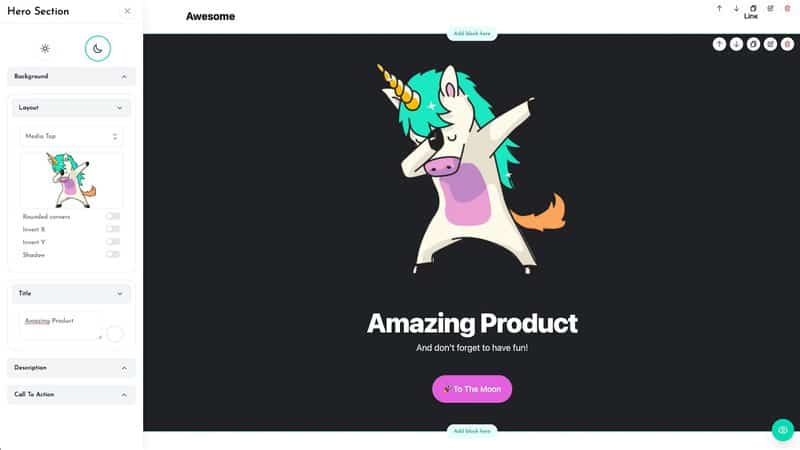 Once you click on the button, the whole section will turn white or dark mode. To change the color back, you just need to click on the button again.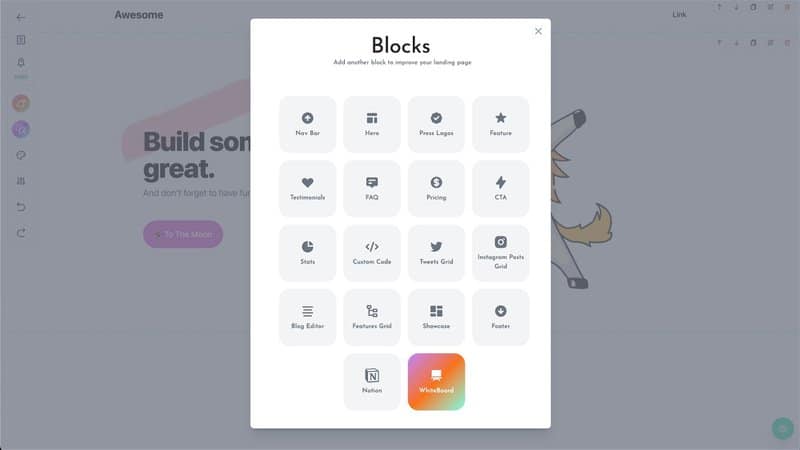 Designing the perfect website can be one of the hardest parts of the entire process. There are a ton of tools out there that make creating a design relatively simple. Whether you're looking to design a single page, a series of pages or your entire website, a lot of these tools will help you design and build your site quickly. But before you dive into building your own design, it's important to know what makes a design great and to figure out if your new design is a good fit for your business.
With Draftpage, Adding a design is easy. You can start by choosing the pre-made block, customize it from there, or create.
Draw Anything on Canvas (Website)
Using a simple pen tool, you can draw or highlight anything.
In the Draftpage, you can use a pen tool to add highlights and drawings onto your designs. There is an option to insert clipart to make it a cute website design.
you're probably thinking: "How is Draftpage going to help me?" The answer is simple: it doesn't matter how much time or effort you put into your website. Your visitors aren't going to sit down and read through your sales copy before they decide whether to purchase. If they don't feel like your website design compelling enough, they won't bother buying or reading through it at all. Your website should always be your best sales tool.
Draftpage is a brand new software you can create a cute website with a simple builder. It makes it unique, and it differentiates from other builders because Draftpage provides a pen tool to draw anywhere. We have seen so many drag & drop website builders, but a pen tool is something new to the market.
Now you can create your own professional-looking website for under $70 one-time cost. It's fast and easy, and you get to decide what kind of design you want on your site. Plus, it includes unlimited your own domain name add and hosting, so you don't need to spend any money to build and launch.
Draftpage is now offering a grandfathered lifetime discount. Try it for 60 days or get your money back if you don't want to keep it. No risk, no questions asked.
iARTidea team is also helping the business owner to build their websites. If you are interested in creating a unique and awesomeness site, contact us today.