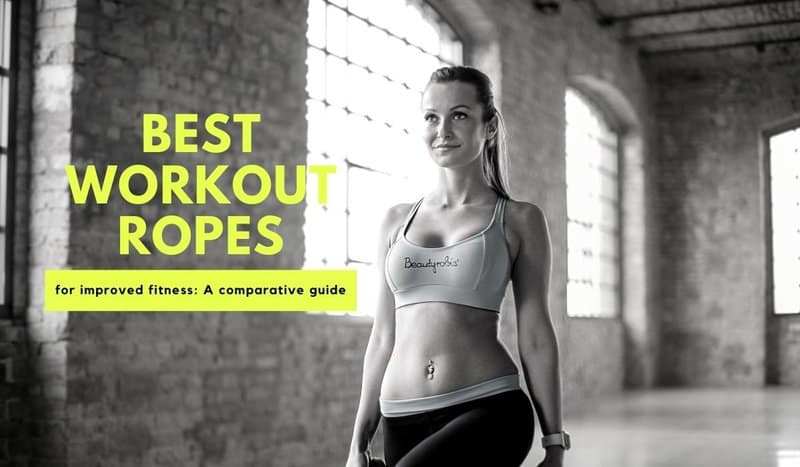 Everybody wants to achieve greater fitness, or the balance between the body and the mind. There are people who are passionate about staying fit, and these individuals are those who spend more time training or in fitness facilities. These are also the people who will tell you why it is important to exercise, as well as encourage you to regularly workout.
In exercises, whether these are in fitness gyms or a home workout, there are tools that a person may use to facilitate better training and results. One of these is the workout rope. There are various advantages that these workout ropes can provide for the individual.
In this article, you will get to know the best workout ropes you can find in today's market, including its benefits, such as for women weight loss, for one. Keep on reading.
What Are The Best Workout Ropes In The Industry?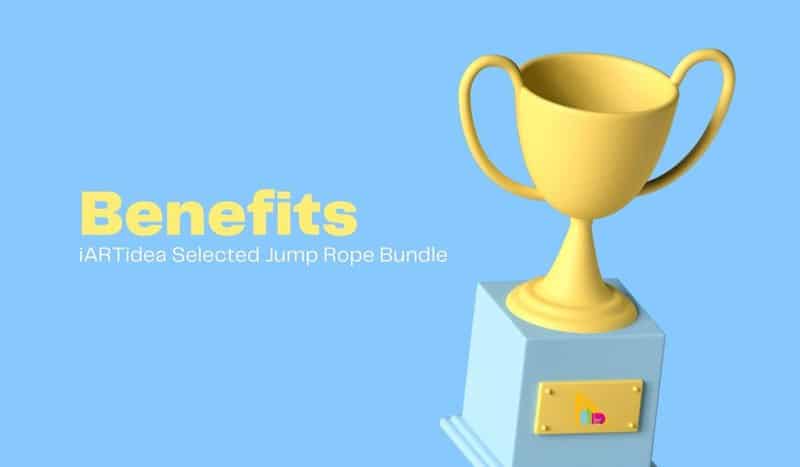 You will often see in many promotions, such as those in fitness clubs or gyms, how workout ropes are used in training the body. As a matter of fact, there are several benefits that workout ropes can provide.
Among the benefits of workout ropes include improving your endurance and cardiovascular health, helping in workouts that produce fast results, burning fats, building muscles, being ideal for a full body workout, strengthening weak body parts, and avoiding workout plateaus.
The advantages also include less injuries for the person; being great for mobility and stability; enhancing coordination, balance and timing; building a mental fortitude; keeping your workout fresh; being low in costs; being easy to setup; and being a fun way to exercise.
What are the best workout ropes in the market?
The first best workout rope for better results while training is that of iARTidea and Daily Fitness Store. Their home workout ropes consist of one black jump rope, and one purple resistive multi-function tension rope and double advantage.
The jump rope is easily adjustable. You can simply use a screw to determine the length you want in the training. You can even make it weighted.
Its ultimate resisting exerciser system is ideal for workouts like strengthening or yoga, building your core and maximizing the speed of your boxing movement. The stengthener is the best partner with your stretch workouts, lifts, pulls, sit-ups, CrossFit, squats, and pedals. Develop various parts of the body, from your tummy to your foot.
The product is also very portable and lightweight. What are the rest of the best workout ropes you can find around?
WOD Nation offers a speed jump rope that is perfect for beginner and advanced workouts. Aside from being fast, this product also creates a very stable rope swing so the person using this can recover easily from inaccurate swings.
Use a wire cutter to customize the speed of this jump rope. Furthermore, it is designed not only to spin fast, but to last a long time. Shape up with this jump rope beginning today. It is also great for home workouts.
Plus, the provider has even included an extra replacement cable in case the original wears out.
3. Fitness Factor Adjustable Jump Rope With Carrying Pouch
Fitness Factor's adjustable jump rope is perfect for smooth and fast workouts. This jump rope that already comes with a carrying pouch, unlike other brands, features a ball bearing system that avoids the twisting, winding, or bending as what people experience with other fitness ropes. This setup ensures stable and relaxed rotation, as this skipping rope can bear heavy load, providing the best fluency for fitness enthusiasts, beginners, and professional athletes.
The exercise skipping rope pairs with your cardio endurance workouts, as well as your exercises for stamina and speed, as it improves the muscle tension of the entire body. It is also the best choice for boxing, mixed martial arts or MMA, and CrossFit jump rope training.
It comes with a polyvinyl chloride or PVC-embedded wire rope, offering durable and smooth use. It extends the life of this workout rope, as it avoids cracking or breaking.
This product is also made with lightweight and ergonomic handles coated with the softest memory foam grips for stronger grip, letting you take advantage of this rope while in the workout.
It is also adjustable according to your measurements. This workout rope is best for both adults and children.
Right at this point, you may notice that the workout ropes on this list may almost be similar to each other, in terms of its features and what they can do. Actually, this is true, making it more difficult for the consumer or the fitness enthusiast to make the choice. However, knowing what you need and matching them with your budget will let you land on the workout rope that is right for you. You will get to know more a little later. For now, let us continue the discussion on the best workout ropes.
Coming in at number four are the jump ropes by Gembonics. Similar to the other workout ropes on this list, the product is also lightweight and durable, as these jump ropes are steel write coated in PVC sleeve, offering more durability while ensuring it lasts longer.
It also features comfortable anti-skin handles, making them easy to grasp and to bring around. Its non-slip handle has sweat absorption, deodorization, and moisture-proof features.
What are the best exercises to do with this jump rope? Among these include boxing, MMA, jumping exercises, CrossFit, skipping, speed training, and calves, thigh and forearm strengthening, aside from other fitness workouts.
Moreover, it is also easily adjustable. Its nine-foot cable length can be adjusted by using screws, so you can determine its use according to your height. This makes it very ideal not only for adults, but also for children and teenagers.
The product features a ball bearing system that prevents the rope from twisting, winding, or bending. This guarantees the rotation is stable and relaxed, since this skipping rope can carry heavy load, and offer the best strength training for the advanced user.
Similar to the previous product, the DEGOL skipping rope also has a ball bearing system to keep it stable while being used. This makes it perfect for the professional workout enthusiast.
The product has the capability to shape the person's cardio endurance, stamina, and speed, while enhancing the muscle tension of the whole body. Thus, it is a great choice for boxing, MMA, and CrossFit training.
If you are wondering what the rope is made of, it features a PVC-embedded wire rope or a braided steel wire rope coated with PVC, offering durability and smoothness, as it ensures it will last a long time from the date of purchase. This feature also avoids the workout rope cracking or breaking.
It is also constructed with lightweight ergonomic handles coated with six-inch soft ethylene vinyl acetate or EVA memory foam grips for more comfort and better grip, so you can take advantage of this workout equipment each time.
Easily adjustable according to your height, this workout rope is ideal for both children and adults.
Have you ever heard of the weighted jump rope? If you have not yet heard about this type, you are on the right page. A weighted jump rope is what you need to maximize the outcomes of your workouts.
This weighted jump rope from the Proud Panda brand comes with high-quality fabrics, attractive design, and fresh color choices from its top-notch workmanship. It has been said that this jump rope is twice as effective as your ordinary skipping rope, since there will be no shaking and no rope winding on the duration of its use, plus, the speed is also adjustable. This is firmer than roller skipping ropes, softer than steel wire ropes, and more durable than hemp ropes.
Everyone can use this rope. You can easily adjust the workout jump rope according to your height. Plus, it also can be used with heavy objects, and is highly portable.
How about its handle material? Well, the handle is wrapped in thick silicone so it is soft and comfortable to grip. It is also designed with a wear-resistant and non-slip wave texture, so the person will not easily get tired after using the rope even for hours.
The product is also perfect for various workouts, including CrossFit, jumping exercises, skipping, MMA, boxing, forearm strengthening, leg training, endurance training, and so much more.
There are undoubtedly more great workout ropes you can find around, but unfortunately, we only have one spot on our list. Last but certainly not the least is this two-pack adjustable jump rope for workout from Redify.
This jump rope is said to be the best choice when you want to burn calories. It is great for improving balance, quickness, and coordination, by keeping your mind focused on your feet for sustained periods, thus, improving the muscular tension of the entire body.
Like many other jump ropes, it comes with a ball bearing system and a PVC-coated wire rope, ensuring the best use.
The product is also great for cardiovascular training and in burning fats. Adjust this workout rope according to your height, making it perfect for everyone in the family.
How To Choose The Right Workout Ropes
There are workouts you can do without the help of equipment, and there are workouts that need these tools in order to produce better results. Your choices on what the best equipment are, such as the right rope workouts, can be plenty, especially that there are several companies offering these products nowadays. But you can find what suits you best, when you know your needs and you know your goals. We hope that this article has offered you with the insights on the best workout ropes for improved fitness.